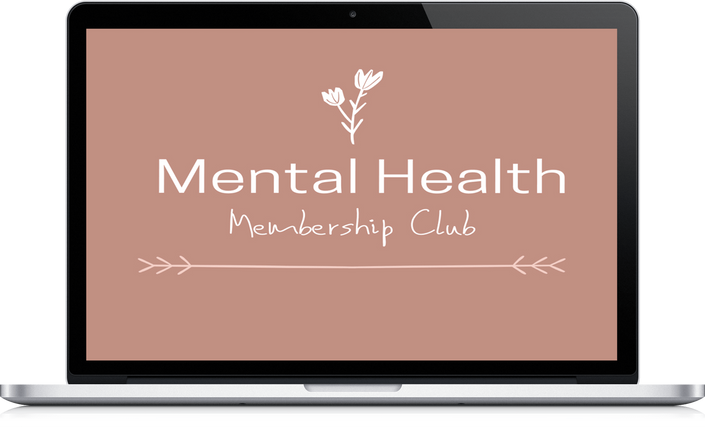 The Mental Health Membership Club
A Place Where Life-Changing Transformation and Personal Growth Can be Achieved
Enroll in Course
You're in the Right Place if...

✅ You're Constantly Battling With Negative Thoughts
✅ You Feel Anxious More Times Than Not
✅ You Feel Like Nobody Understands You
✅ You Want To Feel Supported
✅ You Want A Place Where You Feel Like You Belong
✅ You're Stuck Living In The Past
✅ You Struggle With Low Self-Esteem
✅ You Want To Feel Excited About Life
✅ You Lack Motivation
✅ Your Relationships Are Suffering
✅ You Have Trouble Concentrating
✅ You Can't Sleep
✅ Everything Feels Overwhelming
✅ You Want To Learn How To Manage Your Emotions
✅ You Want To Stay On Top Of Your Mental Health
✅ You Feel Mentally And Emotionally Drained
Life doesn't have to be this way forever! You have what it takes to turn it all around, and I'll be here to guide you every step of the way!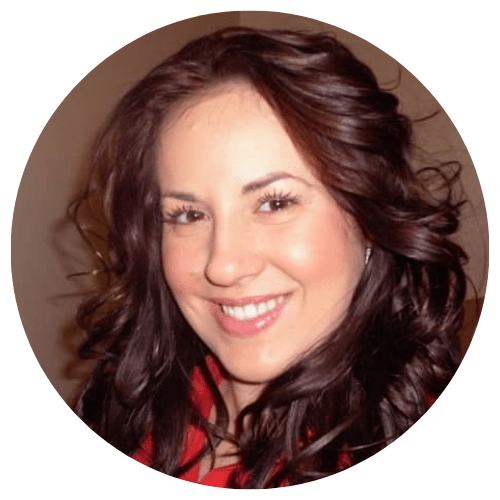 Hi, I'm Kari! I'm so happy that you found me, because I want to help you!
Not long ago, I was right where you are...
Desperate to find relief.
Desperate for answers.
but then...
I FINALLY FOUND THOSE ANSWERS!
I found out how to use anxiety to my advantage.
I found out how to control my anxiety, instead of the other way around.
And, I found methods that I can use to teach other people how they can manage their anxiety too.
I suffered from crippling anxiety, so overwhelming that I had to be on medication for almost 3 years.

I experienced dizziness, stuck in a constant state of worry and negative thinking...and what was even worse, I had to throw my career as a nurse down the drain all because I couldn't handle the amount of stress and anxiety I was under.
So, I dropped out of college and ended up back in a job that I hated.
"This couldn't be the ending to my story!" That's what I told myself, which is why I became so desperate and determined to find a way to get my life back.
I researched, I studied, I tried and I failed, and I tried again...until it finally led me to some answers!
Even up to now, I study my own behaviors and analyze my thought process so I can continue to learn and improve, that way I can help others do the same.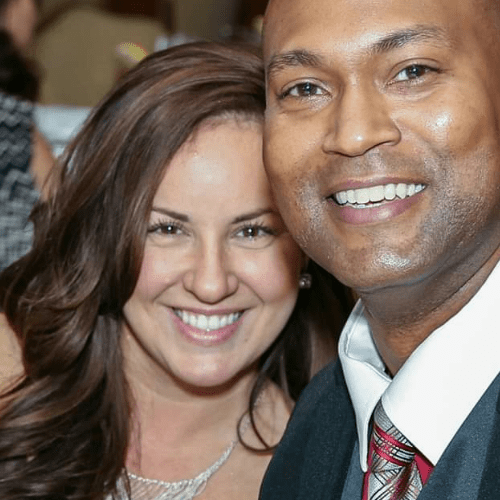 RELATIONSHIPS

My husband and I get asked all the time how we've managed to make our relationship last this long.
I'm passionate about sharing our journey with people and teaching others how to lay the foundation for a healthy relationship.
Relationships are a big part of our lives and can sometimes impact our mental health (good and bad) which is why I chose to include relationships as a subject matter for the Mental Health Membership Club, to teach others what I know and show them how to do the same.
These are the reasons why I created the Mental Health Membership Club, to teach others what I've done to manage my anxiety without the help of medications and everything that has helped me improve my mental health; how I've nurtured an 18-year marriage, and what strategies I'm using along the way.
Introducing...
The Mental Health Membership Club!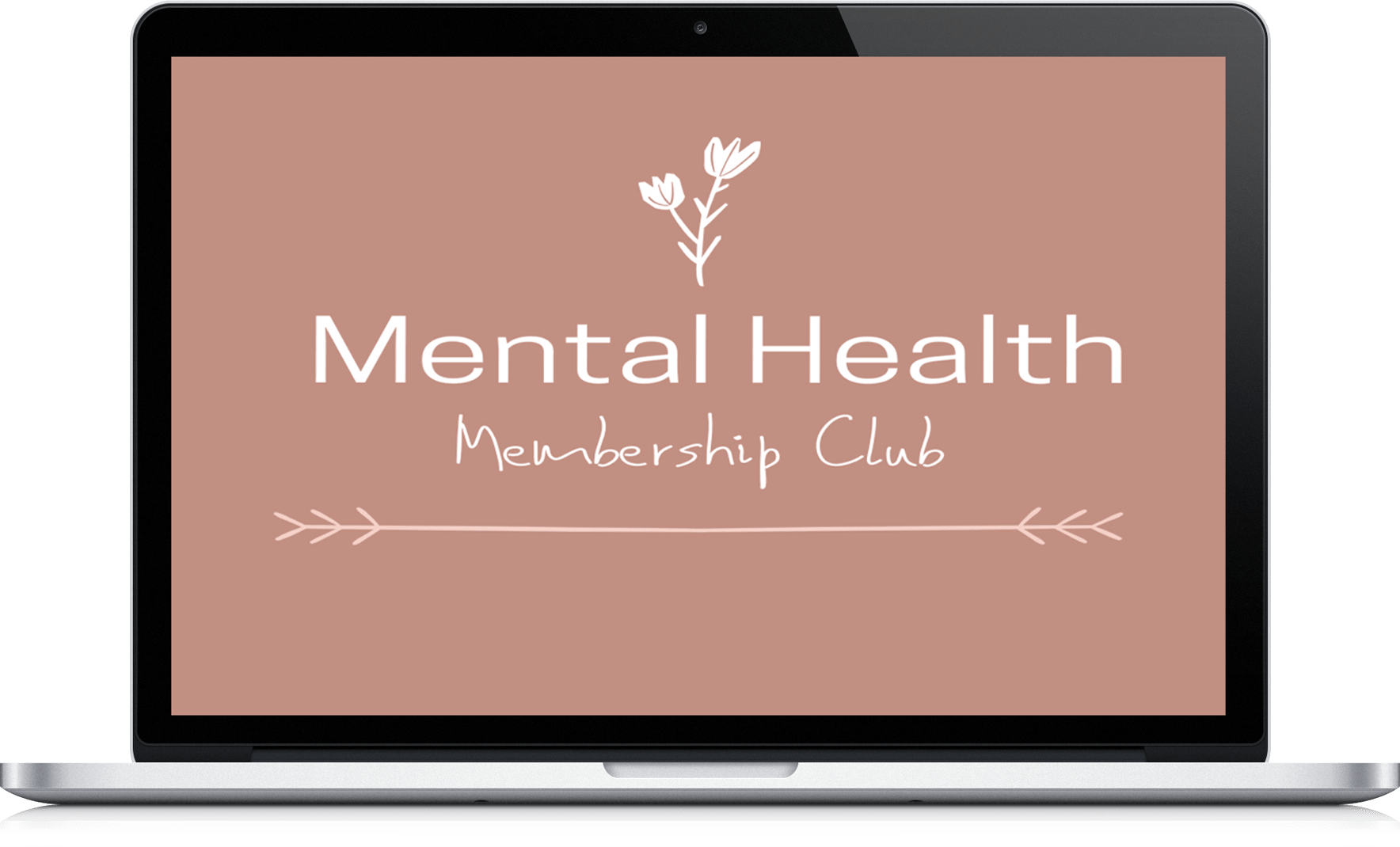 The Membership Club never gets boring! Each month you will get access to brand new content, focusing on a different topic.
Here are some of the exciting things that you can expect to get each month, included with your membership.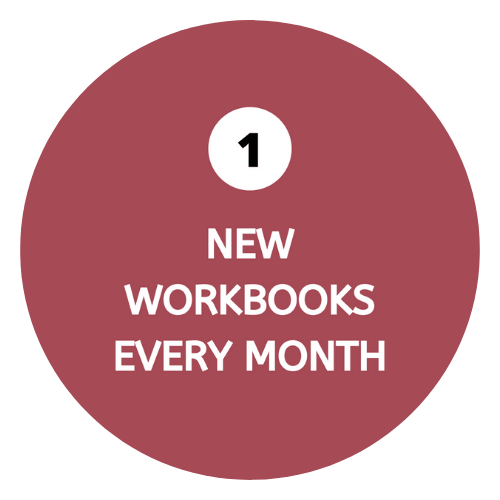 Each month you will be given a workbook, full of actionable steps, as a tool to help you understand and follow along with the lessons for that particular month.
The workbooks are yours to keep, to reprint and use over and over again.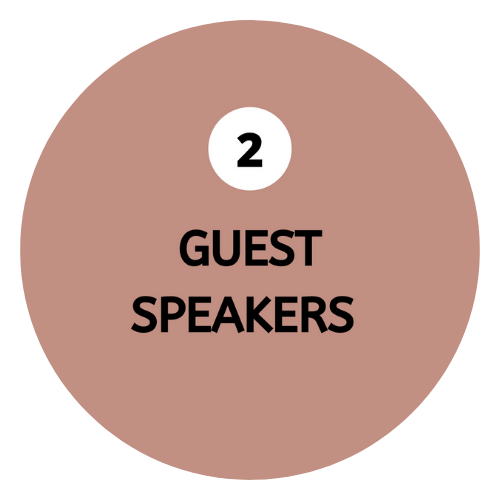 Some months, I will invite a special guest speaker into the Membership to either do a live Q&A session, record a podcast, write an article, share their story with you, or record an educational video to share their perspective and expertise on a topic that they're exceptionally knowledgeable about, and provide you with additional resources to help you succeed.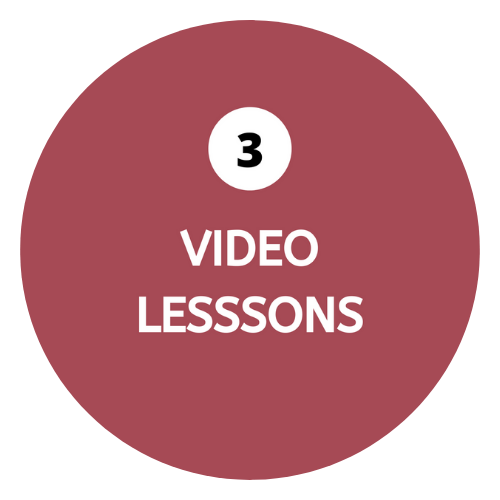 Most months there will be video lessons for those special topics that are more suitable or visual learners, and some months there will be a guest speaker who will be recording the video lessons.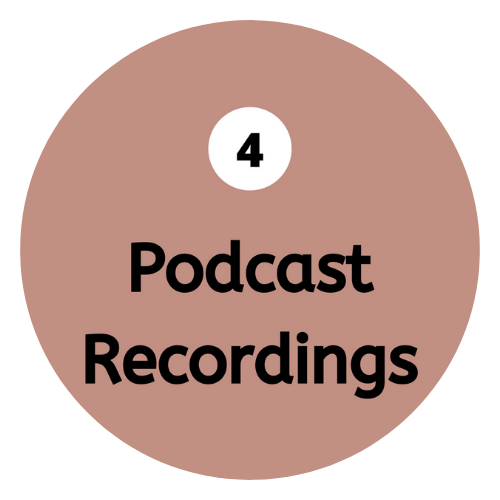 The podcast recordings will typically be recorded by myself and/or a surprise guest speaker, who is also knowledgeable about the topic.
The podcast interviews will include some common questions that people have about mental illness or relationships, including answers to some of your common questions.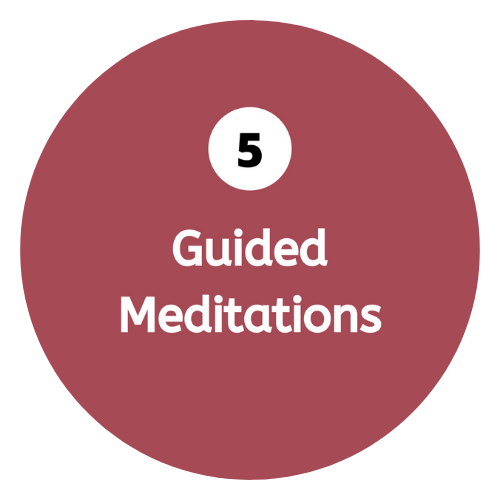 Each month you will recieve access to a guided meditation, on a particular topic for that month. The meditations will be recorded by myself, or by a guest and will help you feel calm and gain clarity on the subject.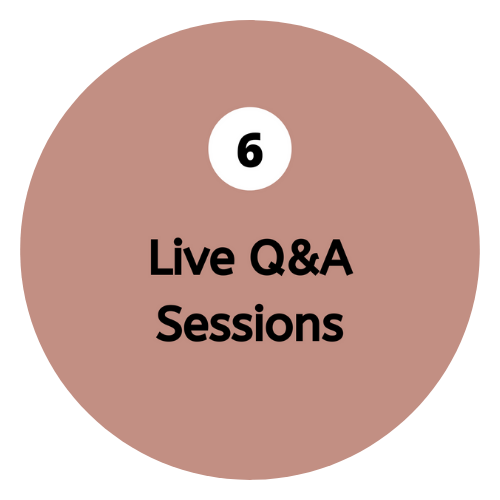 Got questions? We've got answers! Never feel alone again when you've got access to live people who have been where you are, willing to answer those questions for you.
Some months I will invite a guest speaker to do a live Q&A session with you, or I will do them myself. Ask any questions you want and get answers immediately.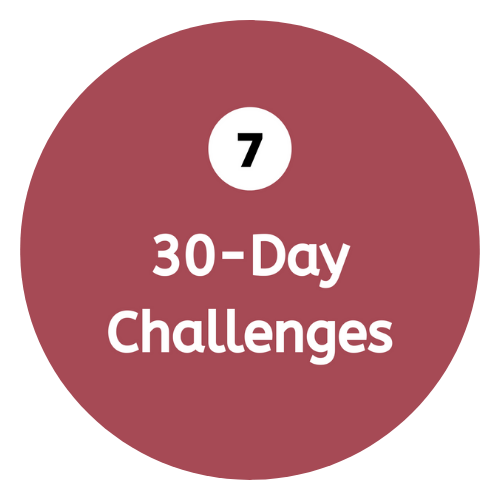 Occasionally there will be months where we will conduct a 30-day challenge, in order to motivate you to take action towards reaching certain goals.
Some challenges will support you through improving your mental health, reaching your goals, breaking or building habits, or improving your relationships. Each challenge will be a different challenge for you to try to overcome.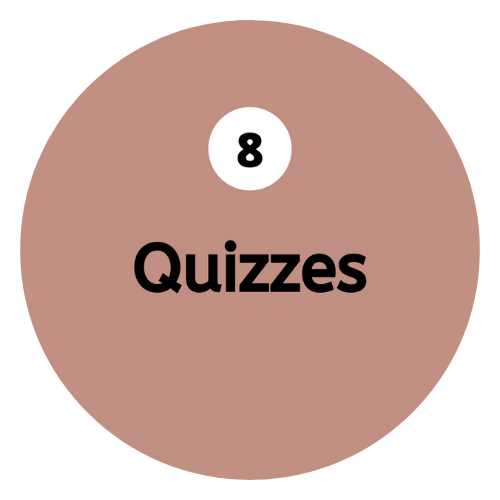 (*optional) Just to keep you on your toes and make sure that you're having a little fun, some months I will include a quiz (or two) in your workbooks. I REALLY want to make sure that you're getting the most out of your membership, which is why I want to make sure that you're learning and growing after taking your lessons.
I'm loving the membership club so much so far! It's only my second month enrolled in the membership and already I'm impressed! I was skeptical at first because it's only $10/month, and unlike most people I always assume that if something is under priced then it must not be very good. But I was pleasantly surprised by the amount of value that Kari provides in her work. She's very passionate about what she does.Thank you for all your help Kari!
- Michelle C.
WHAT IS A MEMBERSHIP SITE?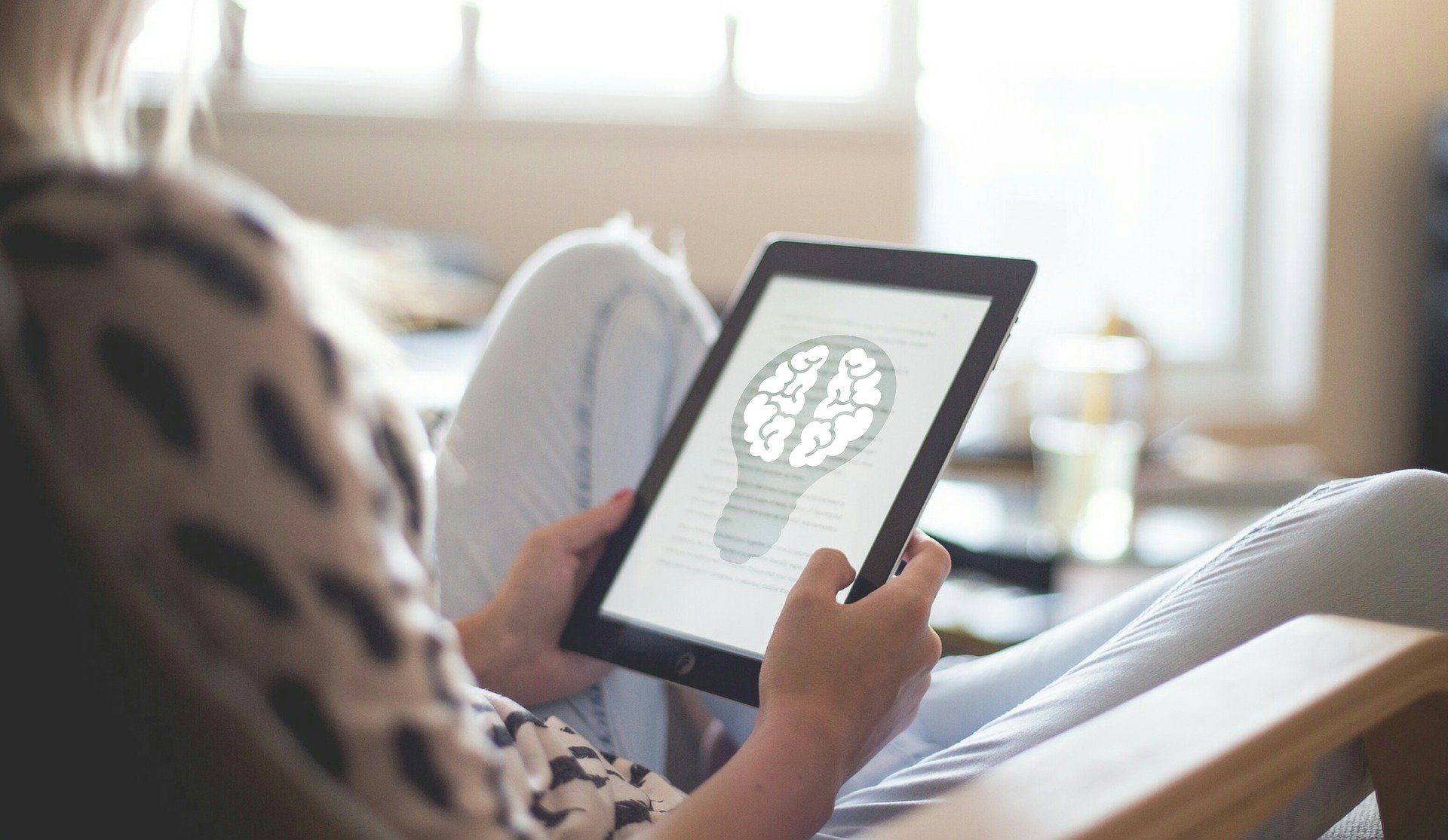 A membership site is an ongoing subscription where you will get fresh content delivered to you on a monthly basis.
You will have access to new content each month, that will teach you new, up-to-date information to help you understand and overcome mental health and relationship matters.
In the Mental Health Membership Club you will learn how to:
✅ Manage anxiety
✅ Overcome fears and phobias
✅ Learn relaxation techniques
✅ Learn healthy coping skills
✅ Achieve your goals
✅ Maintain healthy relationships
✅ Manage depression
✅ Reduce stress
✅ Gain self-confidence
✅ Improve self-esteem
✅ And so much more

MONTHLY SUBSCRIPTION

You can think of the Mental Health Membership Club as a monthly magazine subscription, where you will gain access to new and exciting information every month, that will walk you through how to overcome mental health and relationship challenges in your life.
The Club is your own personal place, like therapy, where you will get access to insider tips that will keep you informed and on the right track.
Behind the membership gates you will receive exclusive insider tips, including how to learn, grow, and uplevel your personal development growth.
A PLACE TO BELONG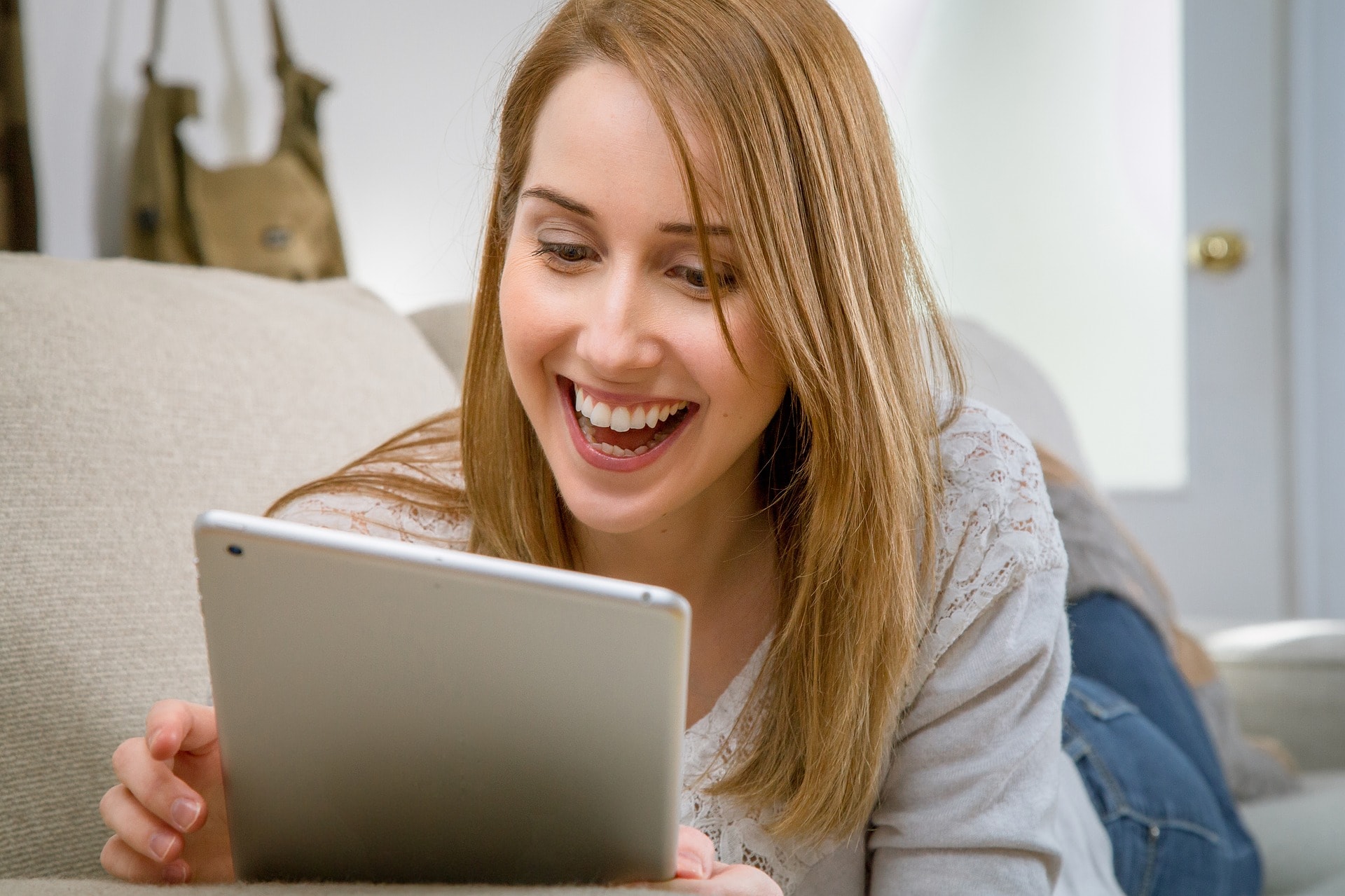 Never feel alone again
Never feel alone again when you become a member of the Mental Health Membership Club.

As a member, you will be a member of a community where you will have access to me, other mental health and relationship coaches, and tons of useful content to help you get through tough times in your life, anytime, anywhere.
You will always have access to tips, motivational videos, podcasts, articles, and workbooks to refer back to when you're feeling alone.
Enrolling in the Mental Health Membership Club was the best decision I ever made for myself this year. I feel like I'm getting more out of this membership than I do in my therapy sessions. Kari is so relatable and she makes me feel less alone. I love that she includes various ways to learn because it makes it exciting and helps with my short attention span. I took kari's 4 week anxiety retreat program and that was AMAZING. So I decided to enroll in her membership site because I know what type of value she brings. She really cares about helping other people and I'm so glad I found her!
- Carly C.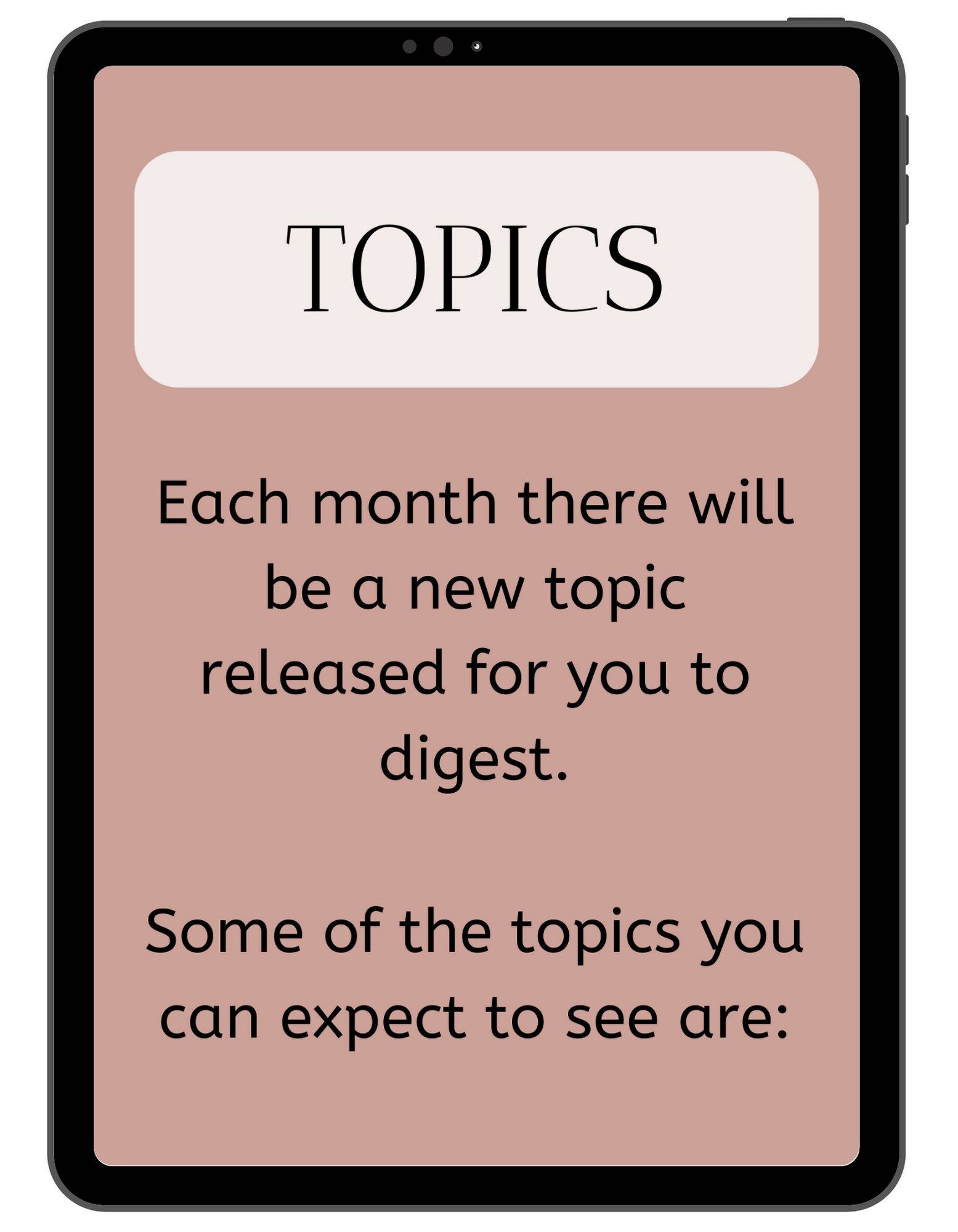 Mindfulness 🧠
Relationships 💍
Habits 🚬
Positive Thinking 💭
Gratitude ✨
Health 👩‍⚕️
Meditation 🧘🏼
Faith 🛐
Personal Development 👊
Family 👨‍👩‍👧‍👧
Self-Esteem 🦢
Bullying 🥺
Love 💞
Loss 💔
Abandonment 😔
Fear 😰
Strength 💪
Empowerment 🙌
Body Image 🤰
Friendships 🧑‍🤝‍🧑
And so much more! ⭐
"If you don't take the time to work on creating a life you want, you're eventually going to be forced to spend a lot of time dealing with a life you don't want." -Kevin Ngo
Here's How It Works
1. ENROLL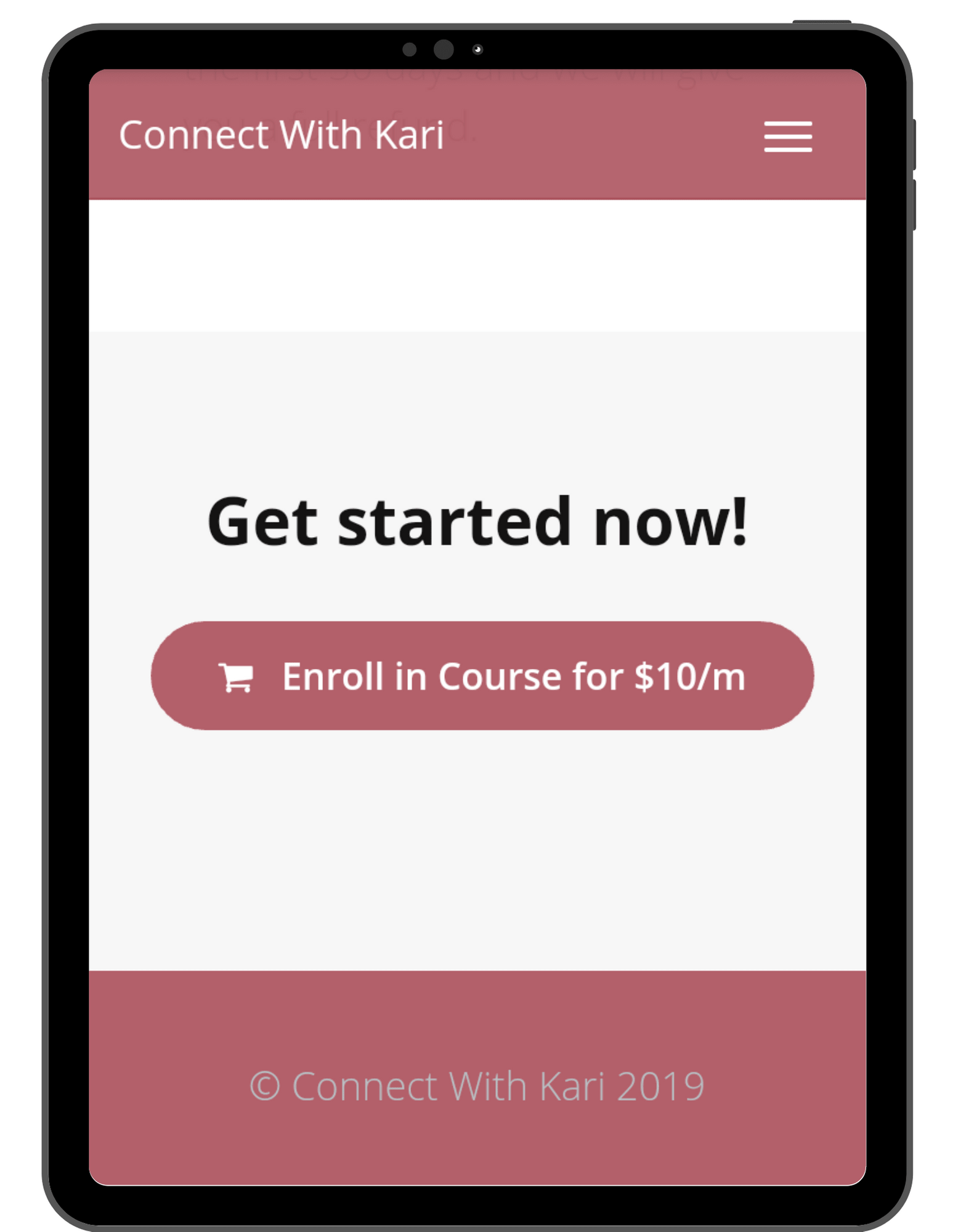 Click on the "Enroll in Course" button at the bottom of this page and you will be taken to a checkout page, where you can subscribe to the Club.
2. GET STARTED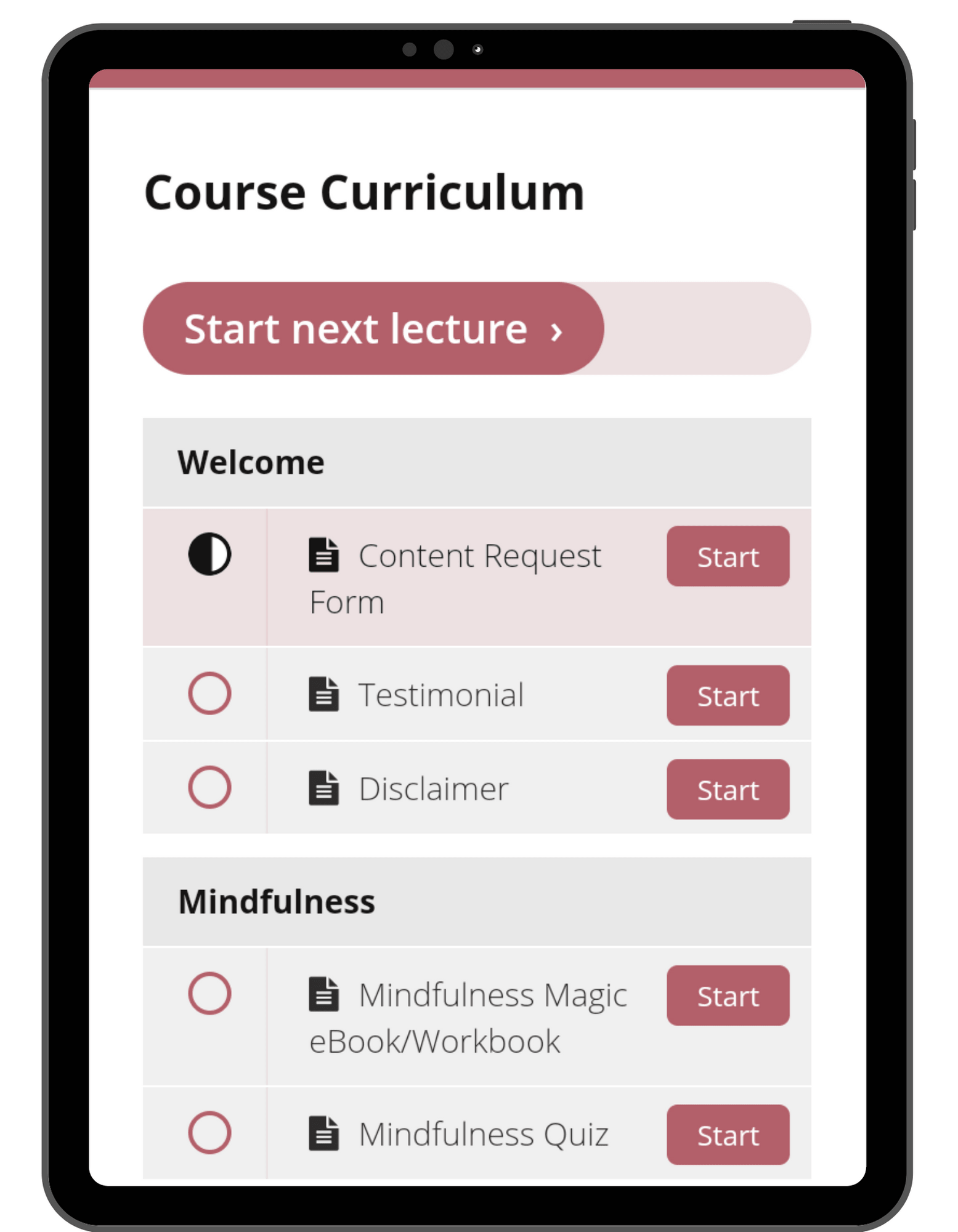 Immediately gain access to the topic for that month -- you will be taken to a screen like this, and you can begin your lessons right away.
3. LEARN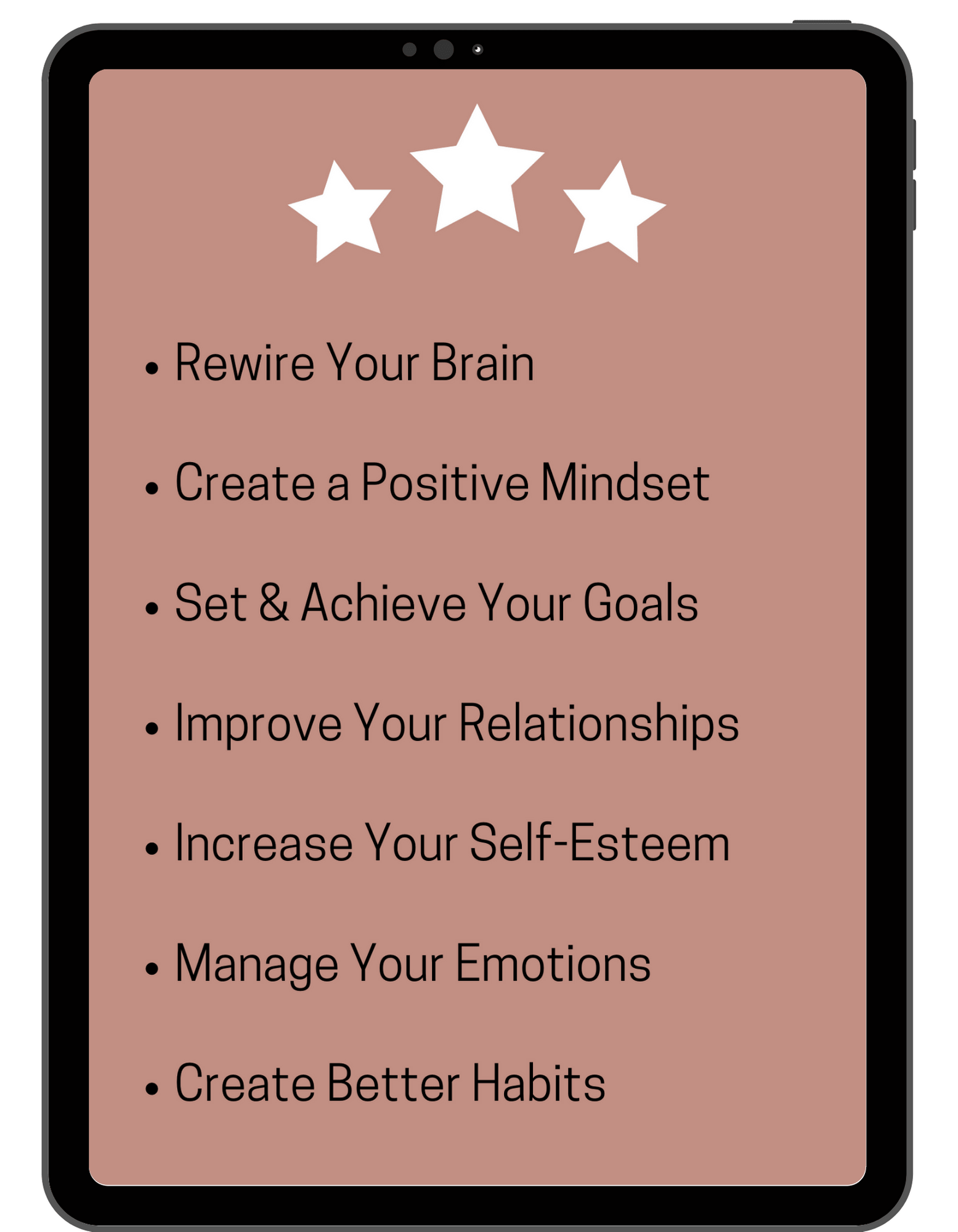 Then, let the fun and learning begin!
"TRANSFORM A LIFE THAT DRAINS YOU INTO ONE THAT SUSTAINS YOU!"

Previous Month Topics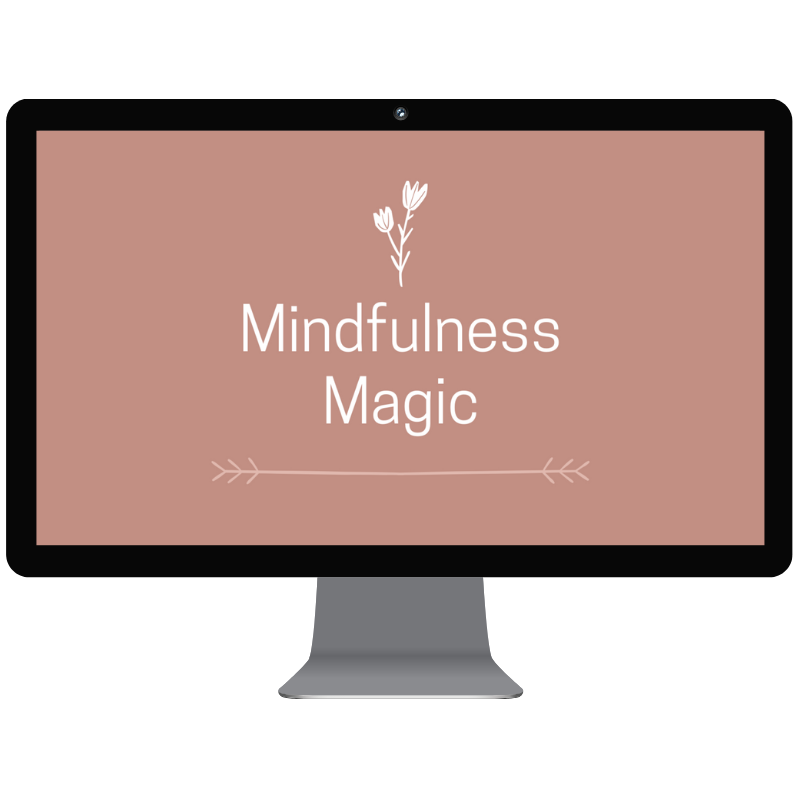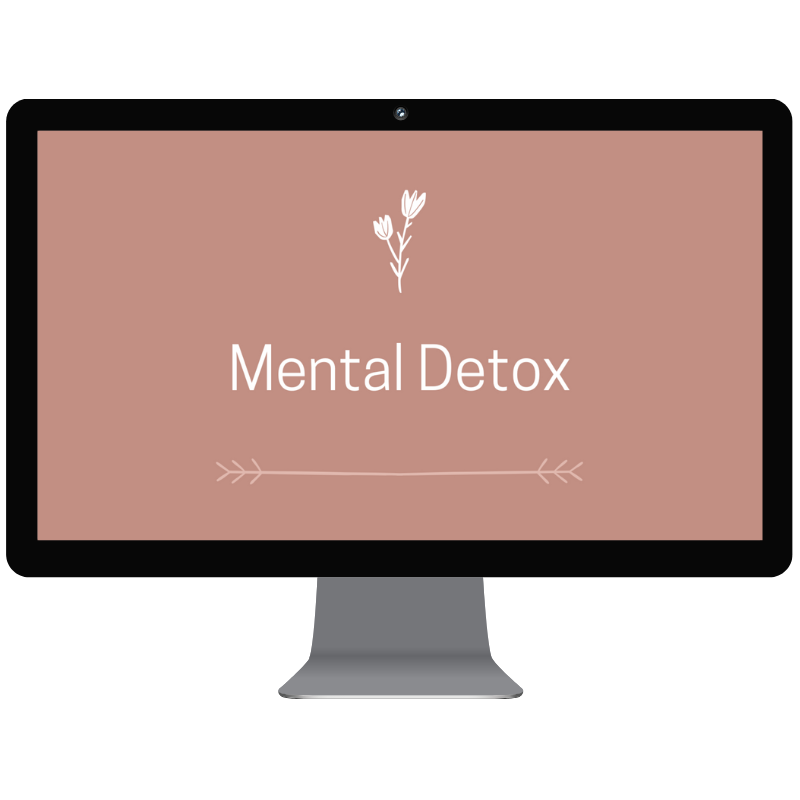 Frequently Asked Questions
Do I have access to content from previous months?
As of now, every month there will be a new topic for you to begin with -- the content from previous months will disappear once a new month begins. You will have access to each topic for 30 days before the next topic is released, by the first of the month. This might change in the future, but for now, you will only receive the content for the month that you subscribe and every month thereafter. This is why I encourage everyone to enroll right away so they don't miss out on any helpful content. However, all lessons will be available on my website for $24 after being taken down from the membership site.
What format is the course delivered in?
There are a variety of ways that you can digest the content such as, downloadable workbooks/eBooks, video lessons, audio recordings, Q&A calls, and powerpoint slides. It is your choice to participate in whichever lessons you would like to, and skip over the ones that don't suit you.
Can I cancel anytime?
Yes! You are not obligated to continue your membership if you are unhappy. You may cancel at any time and never be charged again. If you enroll and immediately decide that it isn't for you, you will have 30-days to get a refund for the month that you enrolled (you must cancel before the new month begins, in order to receive a refund for the same month that you enrolled).
What topics are covered in the membership?
Mindset, Money, Self-Esteem, Relationships, Personal Development, Goals, Family, Anxiety, Depression, Emotions, Faith.
What can I expect to get out of the membership?
You will learn about all sorts of topics that relate to mental health and relationships. Every month you will learn something new that you can implement immediately. The lessons that you learn are lessons that you can use for the rest of your life. The membership is designed to help you make big transformations so that you can maximize your entire life.
Who is the membership designed for?
The membership is designed for anyone who suffers from mental health conditions such as anxiety, and for those who are interested in improving their relationships (family, friends, and intimate). If you suffer from anxiety I will teach you what I know about how to manage your mental health so that you don't have to suffer anymore. If you need help improving or mending relationships in your life, I will be teaching you how I've managed to build and maintain a healthy 18-year marriage with my husband. If you want to increase your self-esteem and self-confidence, I will help you overcome any limiting beliefs that you might have about yourself, and learn to love yourself the way that you deserve.
What if I have more questions?
Send me an email at
[email protected]
I'll be happy to answer any questions that you have.
There is no better or affordable way to get access to information that will transform your mental health and improve your relationships, than the Mental Health Membership Club. For just $10 per month, you are getting access to valuable information that can be used for a lifetime. The monthly price will go up soon, so take advantage and lock in this very low monthly price before it's too late.
THERE IS NO BETTER TIME THAN NOW!
I'm blown away by the amount of things I'm learning in the Membership Club! I really wish I would've taken advantage of the offer that Kari gives to pay for the whole year upfront (and get 2 months free), because I don't plan on leaving anytime soon. I actually look forward to listening to the lessons because she makes it so much fun. Thanks for all you do!
- Amanda J.